---
---
Producers Notes: Dave is quite passionate today and uses more than his usual share of the "Sailor Language" for which he is so well known. If "bad" words offend you, then don't listen. You have been warned.  – Producer Henri
---
In the Proverbs we read:
The first to present his case seems right
Till the other party examines him
Down in Florida, where more than statistically it should, "Duh-ness" seems to reign, a caller to a local Chat Show poured out some of the vilest and hate-filled anti-Semitic tropes and garbage that have ever flown across the airwaves. As they should have, quasi-local Jewish leaders objected. Letters have been written, an article published (which you can read HERE if you can slog your way through the ads and popup's that the paper in question still hasn't figured out nobody likes or even reads) and great hoopla made about demands that the Chat Show host MUST apologize or be fired.
The problem here should be obvious, but in the event that the "Duh" factor in Florida is too thick for common sense to penetrate, let's take a walk through this whole thing, shall we?
---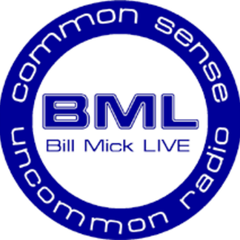 The Original Broadcast of Bill Mick Live, August 13, 2019 Hour 3
---
2020